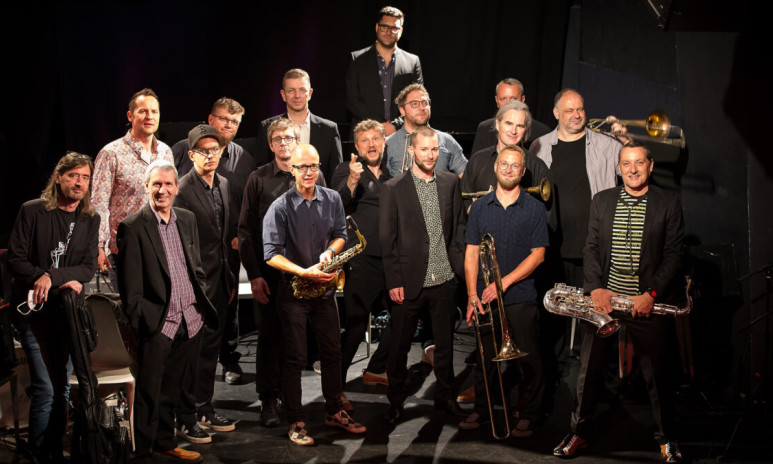 "A Tribute to Woody Shaw and More" – Mats Holmquist & Upper Austrian Jazz Orchestra
Projektet "A Tribute to Woody Shaw and more" blir, förutom kvällens konsert, Mats Holmquists tionde CD och preliminärt den sjätte på hans amerikanska skivbolag Summit/MAMA Records.
Kvällen till ära har han celebert sällskap med sig i form av ett av Europas främsta storband, Upper Austrian Jazz Orchestra. Genom åren har de turnerat i ett antal länder tillsammans med dito etablerade artister (Michael Gibbs, Kenny Wheeler, Richard Bona, etc), men detta är första gången de besöker Sverige för en veckas turné.

Projektet består av åtta av trumpetlegenden Woody Shaws mest kända kompositioner i Mats Holmquists originella tolkningar: Rahsaan's run, Theme for Maxine, Rosewood m.fl. Woodys musik kan beskrivas som "hard core jazz", med massor av energi och genuin jazz feeling. Även ett par av Mats egna kompositioner och andra arrangemang kommer att framföras under kvällen.
En kväll man inte bör missa – köp biljett innan det blir försent!
Bra att veta
Hitta hit
Fasching hittar du på Kungsgatan alldeles nära Cityterminalen/Centralen.